Howick Orchid Society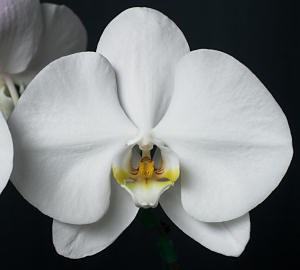 Phalaenopsis Sogo Yukidian

Grand champion of the 2012 show
Meeting
Meets second Sunday of each month except January.
Venue: Fencible Lounge, Uxbridge Rd, Howick (attached to library)
Time: Meeting starts at 1:30pm
Programme: Speaker, afternoon tea, plant commentary.
Plants on display: Many orchid plants in flower displayed each month by members.
Raffle: $2 for 3 tickets, orchid plants, good prizes.
Visitors to Sunday club days welcome, $2 entry.
2015 Meeting Days:
12 Apr (AGM)
10 May
14 Jun
12 Jul
9 Aug
13 Sep
11 Sep
16 Oct (Show Setup) and 17 Oct (Show)
8 Nov
13 Dec (Social)
Membership:
Single $20, family (at same address) $30 per year.
Show:
Annual one day show usually early October. (Held at the above venue and open to public)
This year's show is on Saturday, 16th October 2015
View the Show schedule.
Other Events:
Xmas party, New Year Bar B Que, plant competition, visits to commercial orchid growers, compete at other society shows, orchid plant sales, bus trip to growers in other areas as costs and member interest permits.
Current executive:
President: Glenn Poffley Ph. 534 8689
Vice Pres.: Anton Wehman Ph. 537 1251
Secretary: Janet Wehman Ph. 537 1251
Treasurer: Phil Funnel Ph. 536 4535

The Howick Orchid Society has been active for over 20 years with a keen group of approximately 75 people growing many different orchids for pleasure.
[Newsletters] [Older Newsletters]
[Photographs] [2008 Photos] [2007 Photos]